PVC Door Panel Machine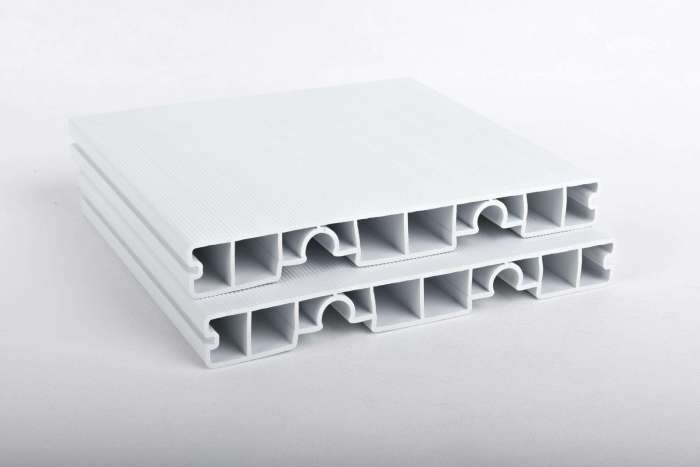 Process:
1. Extruder 2. PVC profile moud 3. vacuum calibration table
4. haul-offs& cutting machine 5. stacker
Description of machines:
PVC Profile&Foamed Extrusion Line is designed for extrusion of PVC plastic doors and windows profile and cross-section cable pipe, aluminum-plastic composite profiles etc. PVC profiles are widely used in the building industry, home and office decoration.
The unit is optimized in design, referring to the newest foreign technology. The unit has the advantages of even plasticizing, small velocity of cutting, high output, long service-life and so on. The unit is composed of conical double-screw extruder, vacuum calibration table, haul off, cutter, foil machine, stackrack, etc. The main machine adopts thefrequency changer or the silicon-controlled rectifier directcrrent velocity modulation.The temperature control meter adopts the import or the joint calital product. The vacuum pump of the auxiliary parts and hauling motor both adopt high-quality products. The maintenance is simple and convenient. The unit is also able to direct extrude artificial wood foamed profile material. The result is better than that of the single-screw extruder. The plastics-steel door and window profile production line adopts conical double-screw extruder, which process PVC door and window profile materials, plastics-steel compound material, multiple-hole wire pipes, decoration profiles and so on.
Technical parameter
| | | | | |
| --- | --- | --- | --- | --- |
| Model | YF180 | YF240 | YF300 | YF500 |
| Max.width of product(mm) | 180 | 240 | 300 | 500 |
| Extruder model | SJSZ55/110 | SJS65/132 | SJSZ65/132 | SJSZ80/156 |
| Extruder power(kw) | 22 | 30/37 | 37 | 55 |
| Cooling water(m3/h) | 5 | 7 | 7 | 10 |
| Compressed air(m3/min) | 0.2 | 0.3 | 0.3 | 0.4 |